Writing
We aim to deliver a high quality and engaging learning experience in the teaching of writing. Our curriculum is rooted in a range of high quality texts linked to a range of exciting writing opportunities. The teaching of grammar is embedded within each writing opportunity to ensure our children become able writers both technically and creatively. Children are given opportunities to work both collaboratively and independently and to write for a range of purposes and audiences.
Here is an overview of teaching and learning in writing: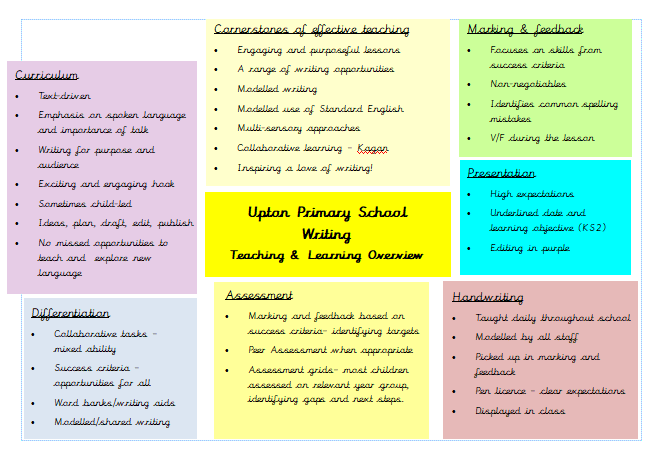 All children throughout school follow our writing process: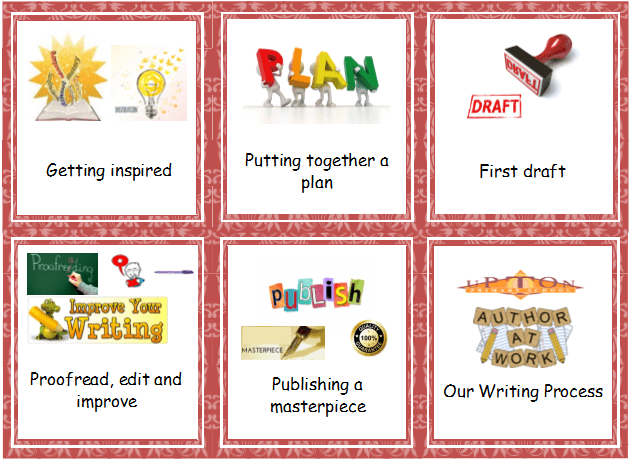 Handwriting and Presentation
Children are always encourage to present their work to the highest possible standard. Precursive and cursive handwriting is taught throughout school and children in Key Stage 2 are given the opportunity to earn their pen licence.